A better Smile
A better you.
It all begins
with your smile.
Because every
smile reveal.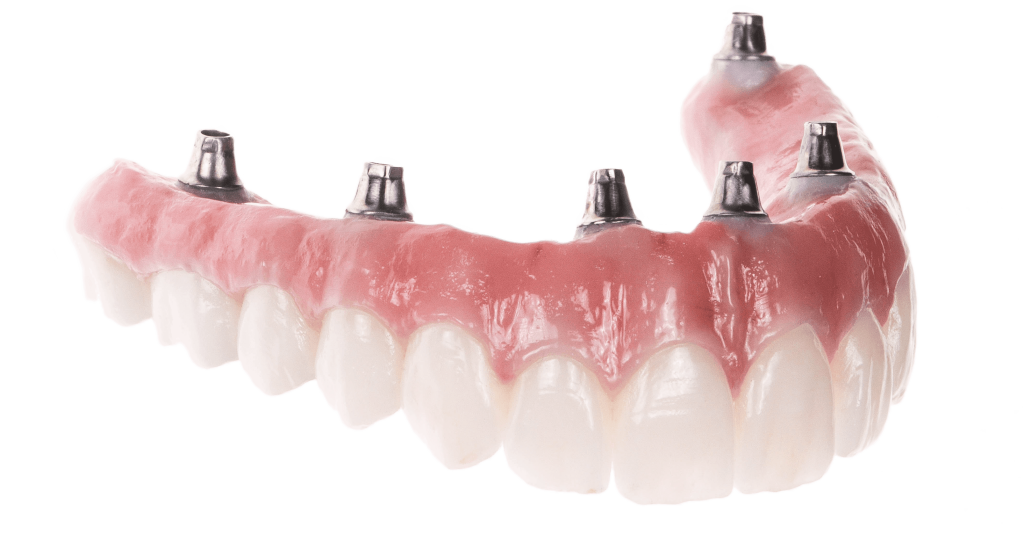 Full zirconia implant rehabilitation made from A to Z at Hikma laboratory by our state of art machinery and amazing talented dental technicians and smile designers. Placing and restoring implants in full arches can be done in one day only. We have placed over 15,000 implants and are capable nowadays to give patients these smile and ability to eat and chew food with only one day operation
Full mouth

Rehabilitation
This type of rehabilitation is a brand-new approach to the treatment of teeth that have no chance of recovery due to decay or trauma. The goal of these procedures is to create a tooth that looks and feels like a natural tooth, through its planning and guided surgical procedures, Hikma medical center can provide the best and safest results.
In just one day you can now restore your dental functionality, replace missing or failed teeth and considerably improve your appearance. The Same Day Smile Solution offers you the option of implant surgery and immediate loading in just one visit!
At Hikma, we take pride in providing world-class veneers in Abu Dhabi for patients who are interested in improving their smiles and wish for a long-lasting solution for their discolored, damaged, or deformed teeth.
Hikma Medical Center is conveniently located – with ample parking space – in the upscale residential area of Mushriff, Abu Dhabi. We are the dental care facility in the area.
Founded by husband-wife team Dr. Omar Aloum and Dr. Maisoun Bakir, the first Hikma Medical Center opened on Hamdan Street in downtown Abu Dhabi. After successfully establishing themselves here, the duo began adding to their team. Today, it includes some of dental practitioners in Abu Dhabi. Dr. Omar Aloum and his son, Dr. Anas Aloum, an American Board Certified Maxillofacial Prosthodontist, have now opened their second dental facility in Mushriff.
Seek treatment from a leading dentist in Abu Dhabi
As a leading dental clinic in Abu Dhabi for over 3 decades, Hikma continues to provide services through certified specialists at our fully-equipped dental center. Our dental clinics are led by a certified consultant prosthodontist, recognized by the American Board of Prosthodontists. We are the clinic in the emirate who can provide you with services based on the tenets and standards of the American Board of Prosthodontists.
DR. Anas Aloum
Dr. Anas Aloum is our full-time in-house consultant prosthodontist at our center. He is a certified member of the American Board of Prosthodontics and a proud member of the American College of Prosthodontics.
A complete range of dental care treatments are available at our dental clinic in Abu Dhabi
We take pride in being one of the top dental clinics in Abu Dhabi, with a team of dentists and specialists who are completely dedicated to providing you with unparalleled dental care. Our in-house team of seasoned dentists in Abu Dhabi draws from years of experience in their particular fields of specialty, such as orthodontics, prosthodontics, oral and maxillofacial surgery, and other general practices. To strengthen our knowledgebase and improve our services, each Abu Dhabi dentist at our facility undergoes regular in-house training at our clinic to meet the stringent local regulations of the emirate, the UAE to match with the recent international and American standards
As a service dental center in Abu Dhabi, patients benefit tremendously by having all their consulting specialists collaborating under one roof. By finding ways to improve their lives while keeping the longevity of their oral health as our primary goal, our dentists are capable of bringing a fitting solution to any dental problem
Our services include traditional solutions such as braces, crowns, implants, veneers, root canal therapies and teeth whitening treatments. We also provide routine teeth cleaning services and yearly checks.